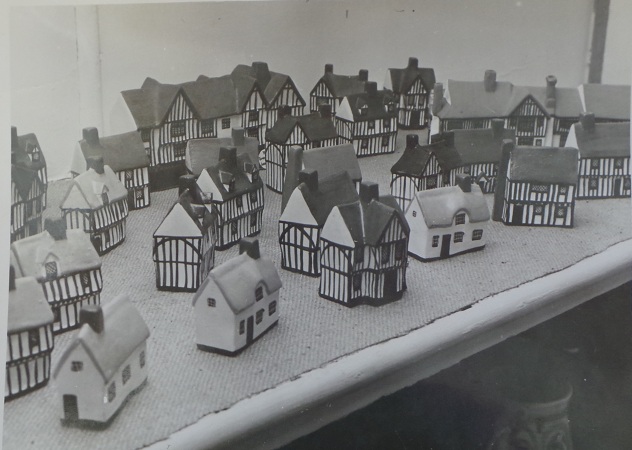 This is an interesting photo of cottages and 2 large models on a shelf in the showroom caravan. The large models are the Swan Hotel in Lavenham and the Bull Hotel in Long Melford.
There are, what we now know as numbers; 3, 9,10,12,13. Three unusual items are the 'Grannies Cottage' #5  without flowers and climbing bush on the front,a model similar to #4 but with an offset dormer window in the thatch,and what looks a similar shape to #2 but not with the thatched roof. I would say that the latter 3 models are  the early styles and were re-modeled at a later date into the ones we now know. I have a very early "Mudlen End" style cottage which has no number or markings on the base, this possibly pre-dates the idea of numbering them to create a collectable series.
A Rare, Early, Mudlen End Model.
Read about this model on the page titled ' Unusual Pieces'.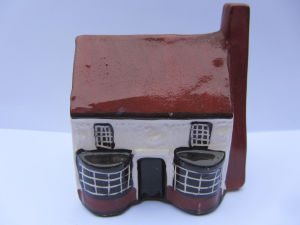 Here are several photos of  early designs of cottages, some of which went into production with just a  few changes.