By the beginning of the 1990's Mudlen End Studio was gearing down the production of cottages and was based once again at the studio at Mudlen End itself,  having moved back there from Thurston.
Mr.Hart was still active and busy, making commissioned pieces and getting back to his clay modeling roots but was 'semi retired'. This shire horse model is dated 03/90 and is my favorite piece from all his work.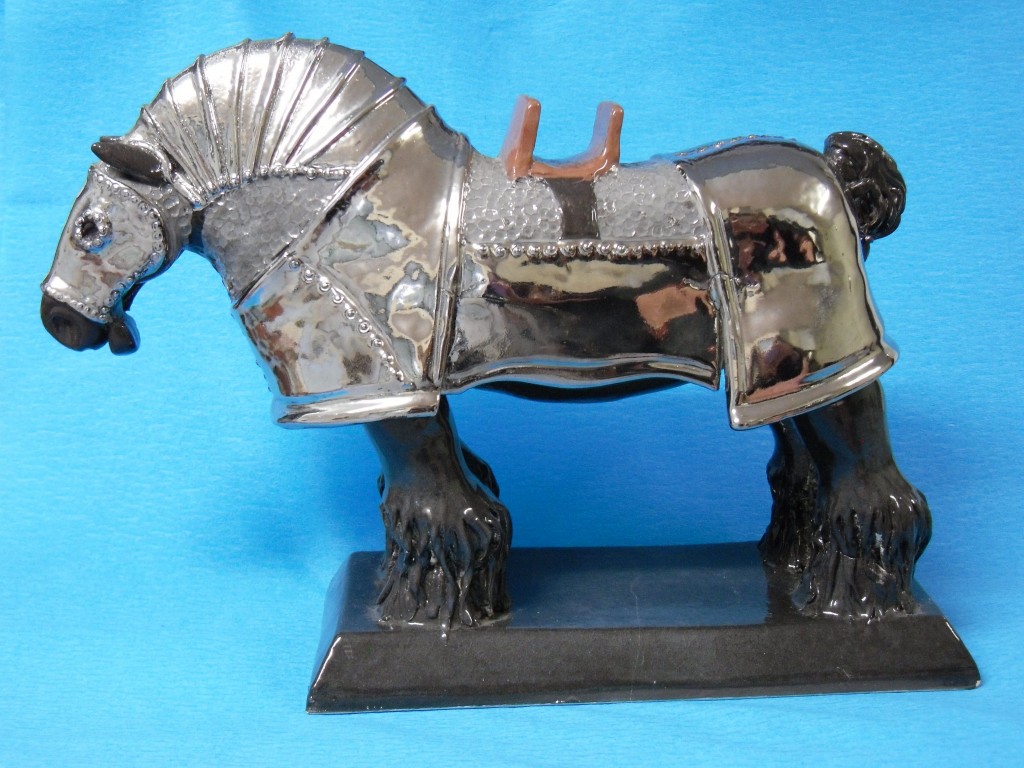 He also was making wooden 'whirlygigs', models of humorous characters that flailed around in the wind. I know he had great fun coming up with ideas for these creations and he loved working in wood.
He secured himself a pitch at the Cambridge Craft Market and sold those  along with the remaining stock of cottages. He also produced a model of the entrance gate of St.John's college  in the form of a vase.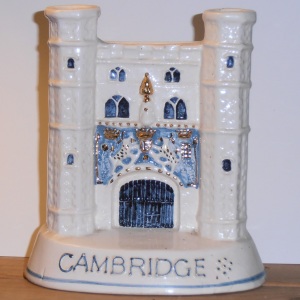 This particular one does not have  battlements cut into it that feature on others I have seen, and are on the gate itself. ( maybe a trial piece).
There are some moulds in the workshop that I have seen that I have no idea what they are, or why they were made. As he was working on his own he could have made any number of
'special' items. This later work would not have been back stamped 'Mudlen End' as the company was dissolved in November 1993 and generally his work from then on was made under his own name.
Sadly James Hart died in April 2004 after a battle with cancer. Such a great loss.
On a personal note I feel amazingly proud of him that his pottery creations will be around for ever. Pottery never reverts into any other form, it may be smashed and broken but then it simply becomes smashed and broken bits of pottery, and if left intact it will just always be what it is. It's fascinating to think that one day, far into the future, someone may dig up a little cottage and wonder upon it's creation and purpose, and my dad did that.