Over the years Mudlen End  produced many different products,  on this page I intend to show various other types of models and also other items of general interest.
In the mid 70's Mudlen End Studio was approached by Rowntree Mackintosh for permission to use the images of cottages on their  'Quality Street' tins. I am aware of only 2 that still exist today, although there are most likely many others tucked away in cupboards, full of buttons!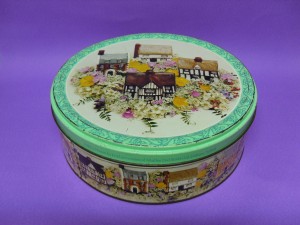 Small ornamental ducks were made, but not in large numbers.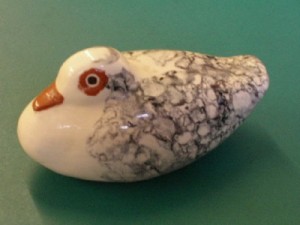 The 'Suffolk' Jug.
A lovely vessel for either milk for your cup of tea, or water for your dash of Scotch !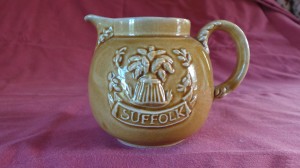 Early products included Sheep Candle Holders.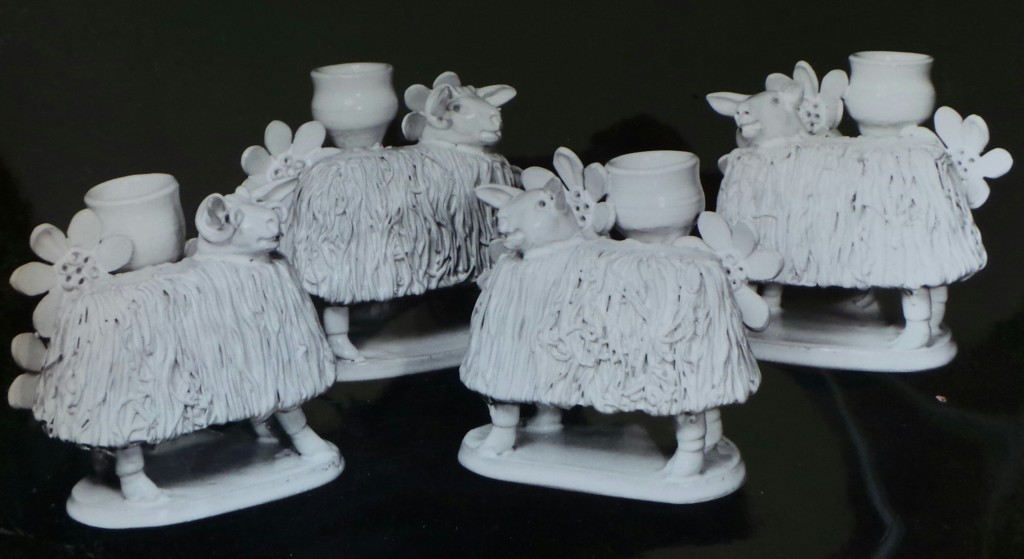 Models mounted on ashtrays were produced as promotional items for a local estate agent  . With their name and number on the "for Sale" sticker.
MONEY BOXES:
Over the years James Hart produced 3 styles of Money Box.  A Pig, a Sheep and a Cottage. The only visual I have of the Pig is in the background of an old photo of James Hart in his workshop. Note the Shire Horses, in the photo Mr.Hart is modeling his version of the  Lion Dog Of Foo !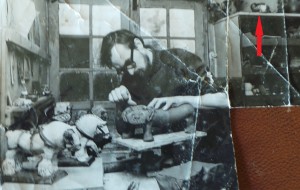 The Sheep Money Box.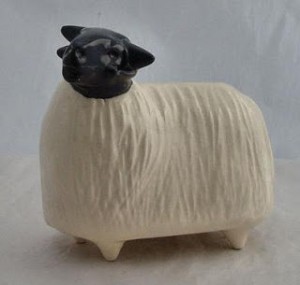 The Cottage Money Box. This actually had a removable stopper in the base so that it was not necessary to smash it to get out the coins !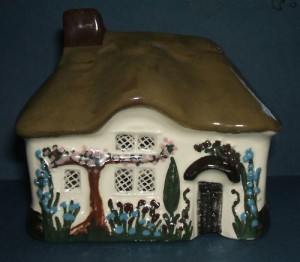 FRUIT & VEGETABLES.
Silver fruit and veg: beautifully made and finished in high sheen silver. Items include; Garlic Clove/apple/pear/peppers (x2)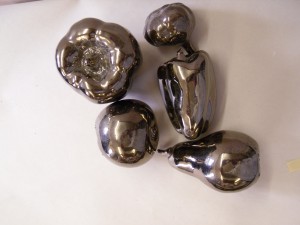 'Out Of Order' Phone Box. Made as a promotional item for a mobile phone company. ( This particular piece is unfinished,  the  bottom right of the door has  grass growing up  it and would be painted green), also the panes of glass were painted to depict them being shattered and broken.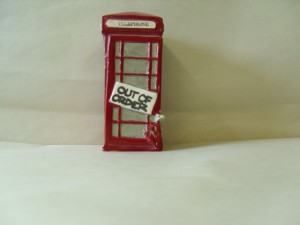 Model of William Corder and Maria Marten.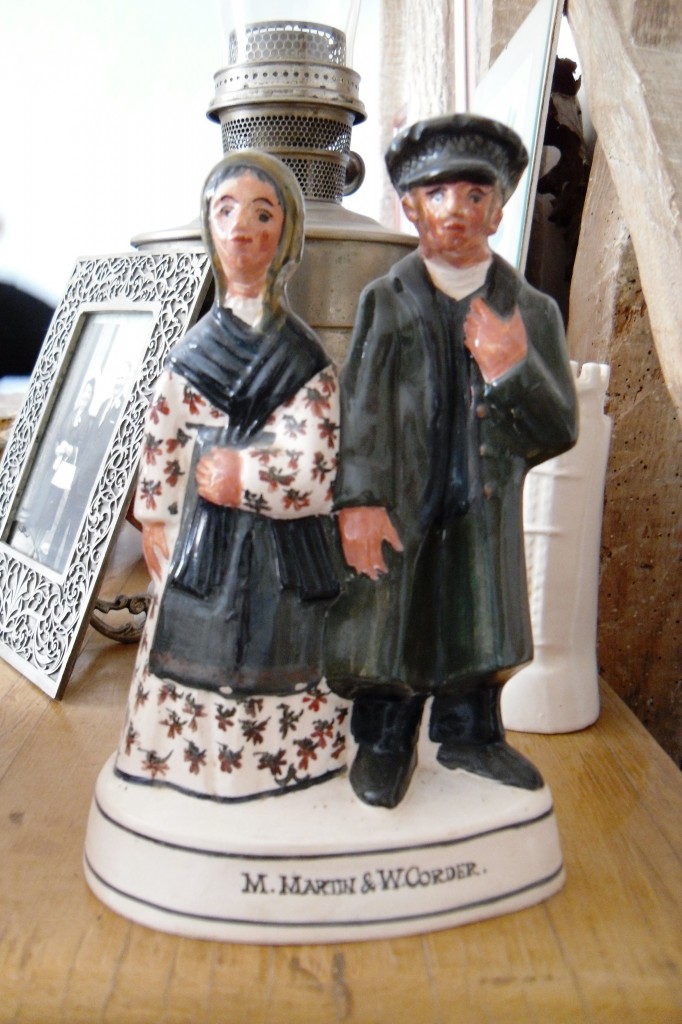 This piece depicts the characters involved in the infamous 'Red Barn Murder' in Polsted, Suffolk, in 1827.
It ties in with other Mudlen End products, #25 of the cottage series is based upon the barn itself, and several items relating to the case are held in Moyse's Hall Museum, Bury St. Edmunds, also a model made by the company.
I have noticed in posting this  that  Maria's surname, Marten,  is misspelt on this model !
The Green Children Of Woolpit.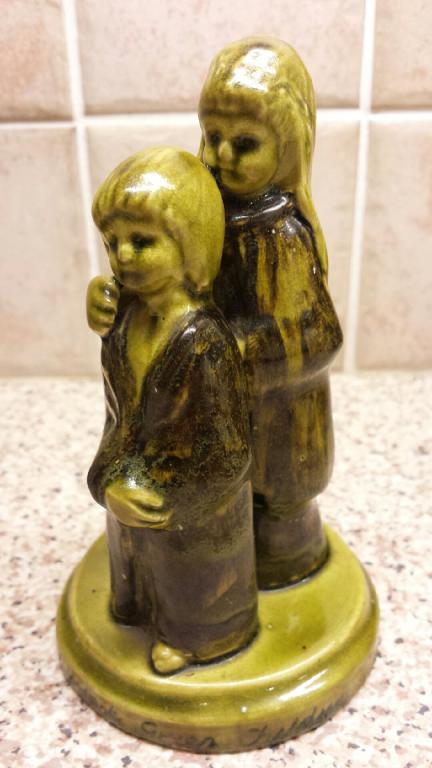 This model is of the fabled Woolpit Green Children.
A young brother and sister who were discovered in a Woolpit gravel pit, who reputedly came from the 'world below ground' and were coloured green.
The model uses the same glazing method as 2 of the 'Great Storm' models to give it the green hue.
A village sign depicting the children was erected in Woolpit in 1977 and I am fairly certain that this is why the model was produced, as a link to this occasion.
It stands around 15 cm high.